As announced yesterday, I have now set the date for the next London Lunch – Friday 27th May.
There are just 30 places, and they are already going fast, so if you would like to join us for the UK's premier Internet marketing networking event, please head over to London Lunch Bookings

It is interesting that so far 8 people have booked and they are all previous attendees. Some have been once or twice and others have hardly missed a lunch since we started! Such loyalty clearly demonstrates what a good day out it is and how so many people love to come again and again.
Of course, we equally welcome both newbies to the London Lunches as well as newbies to Internet marketing.
Sign up now at London Lunch Bookings
#~#~#
It may appear that I've been quiet lately, but behind the scenes has been a hive of activity. At least, that's my story. Delia's take on it may be a little different!

One of the long overdue things I've been working on is a revamp of the erstwhile abandoned Kickstart Newsletter Archive site. Although still a work in progress, it is coming along nicely: new logo, new look and some clever plugins that let me post simply by adding a special address to my Autoresponder. Another plugin will post a short notification on Facebook to say that there is a new entry.
So there is no excuse for me to forget to update it now!
Check it out at Kickstart Newsletter Archive
It is still a work in progress, but a fully functional one.
Incidentally, there is a special poll in the sidebar of the archive that I hope you will take a second or two to help me with.
#~#~#
As you may know, the Autores ponder I have used for the last 4 years is arpReach. In fact, my first emails send with it was on 19th June 2012. It seems a very long time ago!
Self hosted autoresponders like arpReach are wonderful things, but it is a bad idea to send out your emails via your regular hosting account. Either you need special, more robust hosting, or you need to send out your emails through a third party delivery service.
I prefer the latter because they handle all the technical stuff for me.
The one I have used for a while is Mandrill, but unfortunately, the owners of that service, MailChimp, have changed their business plan so that you now cannot use Mandrill unless you also pay for their MailChimp service – which I have no desire to do.
So I needed to find an alternative.
The one I have settled on – and am using for the first time for Kickstart today – is SendGrid. It was really easy to set up and has lots of reporting features that will come in very handy.
I guess I will find out how it's deliverability compares later on!
#~#~#
Delia and I have not been to the cinema lately, but we have been gorging on a fantastic TV series called Orphan Black. Until recently we had never heard of it, but having stumbled across it on Amazon Prime (and later Netflix) we have very quickly watched the first 3 series and are now on #4.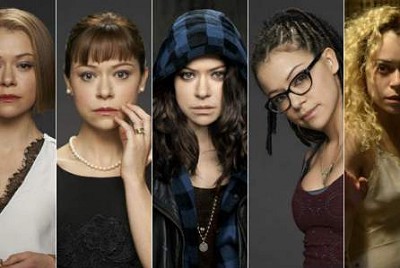 The woman who plays the lead characters (there are at least six at any one time), Tatiana Maslany, is nothing short of amazing. She manages to infuse each character with a completely different look, mannerisms and personality so well that you forget it is one actress playing them all.
If you haven't seen it yet, make an effort to search it out. you will definitely not be disappointed.
#~#~#
I was looking for something new to read and came across a book called "It's All You Need" by Lee Murray. It is a 66-page ebook all about how to build and monetize email lists.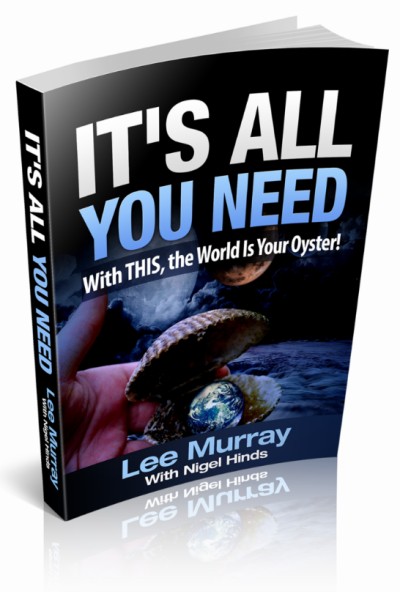 Content-wise it is very good. Lee really knows his stuff and is good at teaching that knowledge to others. Style-wise it was not quite so much my cup of tea. Lee's writing style is very brash and in your face and while I can appreciate the enthusiasm, it got a bit tiring by the end of the book!
But I DID finish the book, which is testament to the quality of the content. And after all, a lot of folks will probably like the way it is written.
There is a whole section about setting up your Autoresponder – Lee uses GetResponse as his example and recommendation, but his process will work just as well (if not better) with other services, including arpReach, the one I use.
For $9.95 "It's All You Need" is excellent value and will get started, or improve what you are already doing, in lis t building and marketing.
Take a look for yourself at It's All You Need